PowerServer | Appeon Mobile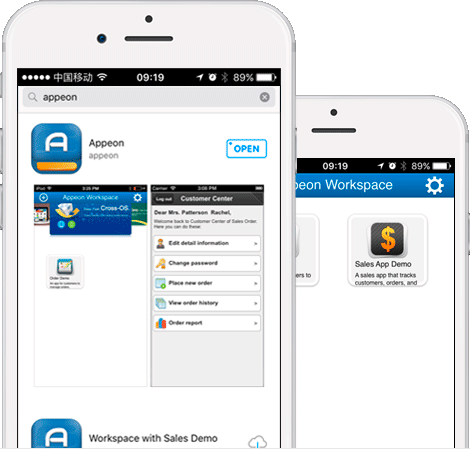 Go Mobile
Appeon Mobile delivers native mobile apps while leveraging existing PowerBuilder skills and code assets. An expansive set of mobile-specific APIs are supported. And a single code base universally deploys to Android and iOS devices.
✓ The EASIEST way to mobilize the enterprise
✓ Powerful native mobile features and performance
✓ Compatible with .NET or Java EE technology stack

Appeon móvil es la primera y revolucionaria solución que permite a los desarrolladores de PowerBuilder crear en forma rápida y fácilmente aplicaciones móviles nativas desde el IDE de PowerBuilder. Las aplicaciones móviles nativas, a diferencia de las aplicaciones HTML, ofrecen una potente funcionalidad nativa móvil, un rendimiento rápido, y acceso a las aplicaciones en línea. Las aplicaciones móviles Appeon, aunque nativas, se puede ejecutar en prácticamente todos los sistemas operativos de dispositivos móviles, incluyendo iOS y Android.