Partecipa alla demo gratuita di Flexera Software Vulnerability Manager che mostrerà come possa aiutare le aziende a creare un'efficace gestione dei processi di  applicazione delle patch di sicurezza e vulnerabilità che riduce i rischi e mitiga l'esposizione. L'evento sarà in lingua inglese.
You will learn how SVM and its add-ons have supported businesses and how we can help you with opportunities for SVM.
Day: 23 April 2020   Time: H.16.00 CET (Central Europe Time)  Language: English
Stop Reacting, Gain Control and Stay Secure with Flexera Software Vulnerability Manager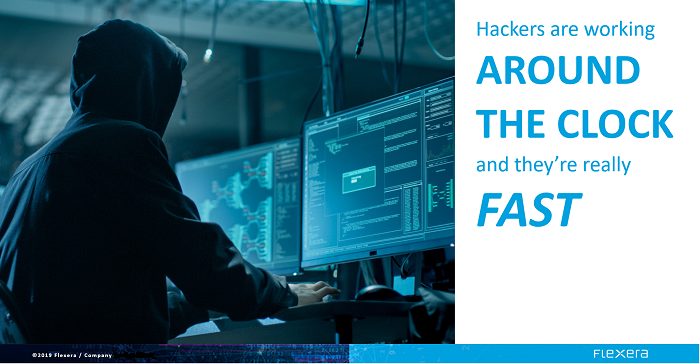 Contents
Software Vulnerability: How can it help?
99% of security breaches
The Risk Window
Shrinking the Risk Window
Risk Increases with Volume
The majority of vulnerabilities are not addressed
A more comprehensive process is necessary
What is your security maturity level?
How we help:  The Facts
Secunia research verifies and reports
How do we find Software Vulnerabilities?

LET'S SEE IT IN ACTION – DEMO

Highlighting the Need for Effective Prioritization
Threat Intelligence
Patch less and patch smarter
SVM Threat Scores
More Data: Better Decisions
Focusing on the Most Important
Questions
Sign up today to reserve your spot.