Join us for a free demo of Flexera Software Vulnerability Manager that will showcase how it can help businesses create effective software vulnerability and security patch management processes that reduce security risks to mitigate exposure.
You will learn how SVM and its add-ons have supported businesses and how we can help you with opportunities for SVM.
Day: 23 April 2020   Time: H.16.00 CET (Central Europe Time)
Stop Reacting, Gain Control and Stay Secure with Flexera Software Vulnerability Manager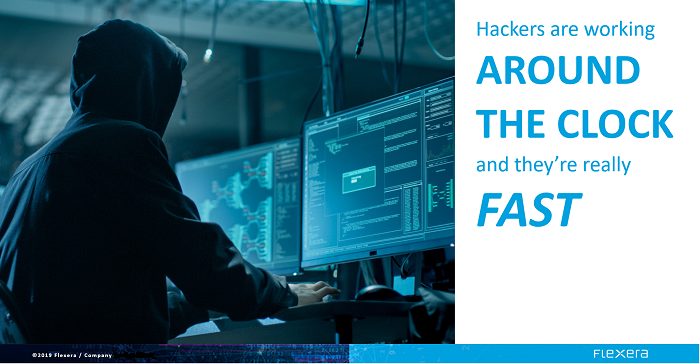 Contents
Software Vulnerability: How can it help?
99% of security breaches
The Risk Window
Shrinking the Risk Window
Risk Increases with Volume
The majority of vulnerabilities are not addressed
A more comprehensive process is necessary
What is your security maturity level?
How we help:  The Facts
Secunia research verifies and reports
How do we find Software Vulnerabilities?

LET'S SEE IT IN ACTION – DEMO

Highlighting the Need for Effective Prioritization
Threat Intelligence
Patch less and patch smarter
SVM Threat Scores
More Data: Better Decisions
Focusing on the Most Important
Questions
Sign up today to reserve your spot.