PowerServer 2021

PowerServer 2021 is now available!
 PowerServer 2021 has finally been released, and is completely revamped.
The most important feature is the complete rewrite of the "Cloud" publishing option: PB client/server applications can now be fully converted to Cloud applications no longer in a few weeks, but even in a few days!
With PowerBuilder 2021 and PowerServer 2021 in the Cloud:
practically all PowerBuilder features are now supported;
the architecture is of the Cloud-Native type;
security is enhanced; performance has improved;
application installation and updates are transparent.
To find out more, go to the official product page.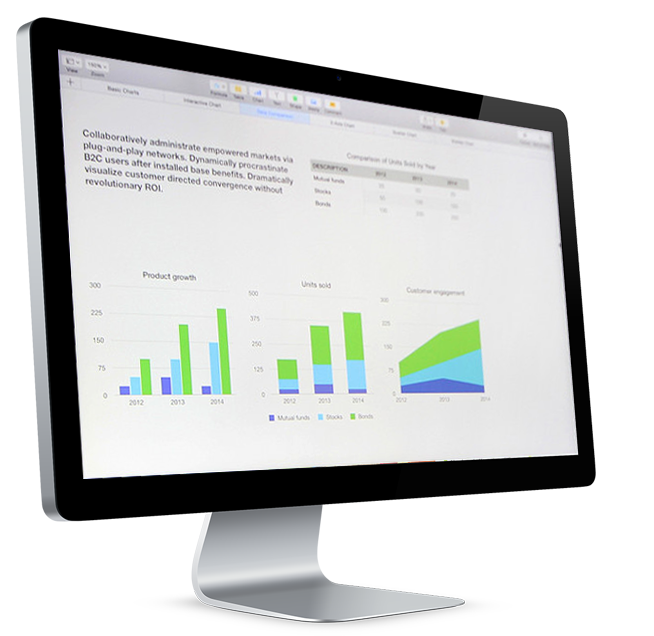 Go Cloud
Appeon Web automatically converts PowerBuilder apps into ​n-tier Web apps. The original UI and most functionality are faithfully preserved.  Subsequent maintenance is performed in the PowerBuilder IDE for high developer productivity.
✓  The LOWEST COST way to get PowerBuilder to the Cloud
✓  Automates deployment and upgrades to desktops
✓  Compatible with .NET or Java EE technology stack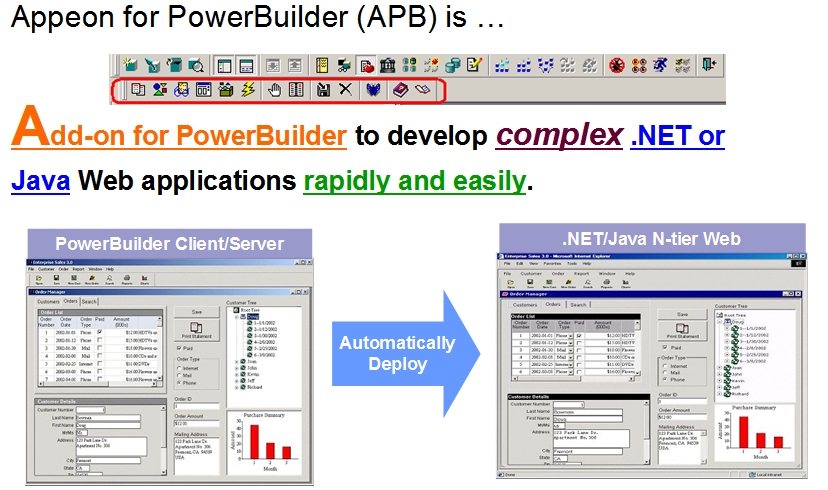 Appeon has a long history that dates back to 1999, and members of the original founding team are still with the company today helping to continue Appeon's mission with great passion and focus.
Year Milestones 1999 Appeon begins in San Francisco 2001 PowerBuilder Web solution goes to market 2002 New R&D center opens in China 2003 Sybase begins distributing Appeon's Web solution 2005 PowerBuilder Web solution supports .NET 2006 Appeon receives "Innovation" award at Gartner's Summit 2010 PowerBuilder Web solution supports Cloud 2013 PowerBuilder mobile solution goes to market 2015 SAP and Appeon sign memorandum of understanding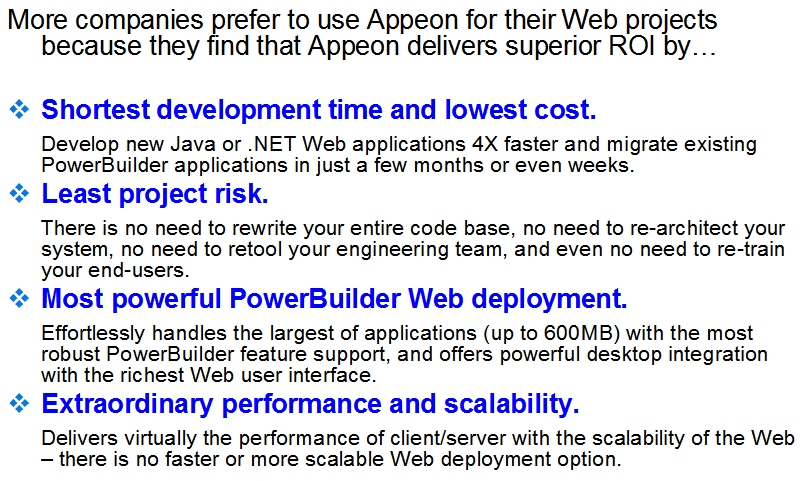 Appeon Web: Appeon Web, also known as Appeon for PowerBuilder, automatically converts SAP PowerBuilder business applications into Web applications. A typical Web conversion takes just a few months or even weeks instead of years. The original User Interface (UI) and behavior is faithfully preserved, avoiding retraining and possible user rejection. Currently there is no faster, scalable approach to Web-enable SAP PowerBuilder business applications.
Appeon Mobile: Appeon Mobile is the best way to build native mobile apps that are cross-OS (iOS and Android).? It enables SAP PowerBuilder developers to rapidly and easily develop mobile applications that are powered by native mobile technology (C++), and deliver high-performance and feature-rich applications to end-users. Currently, there is no product on the market that delivers as high productivity, rich user experience, MDI multitasking, ease of reusing existing PowerBuilder code, and ability to natively deploy across all leading mobile OS.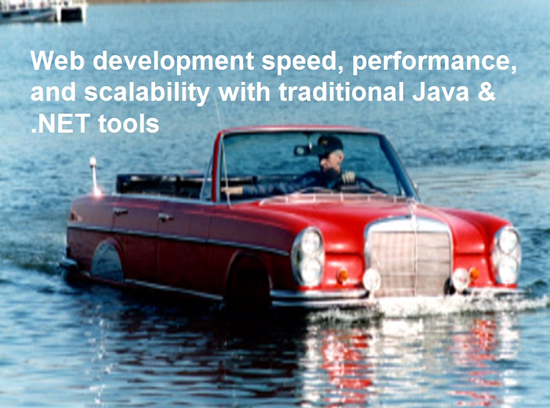 Founded 1999 in San Francisco, USA 2002 relocated to Hong Kong
Locations Headquartered in Hong Kong R&D center in Shenzhen, China
Team 120 employees (100 technical staff) 50 additional staff to be hired Parent Shell Electric Holdings Ltd. (D-U-N-S 66-328-2345) 3,220 employees Customers 3,000+ customers from Fortune 500, Government, ISVs, and SMEs Strong focus in North America, Europe, and Asia Partners SAP 100+ OEM partners Global reseller network Technology Protected by 5 US patents 1,000 engineering years invested and 2.6 million lines of code written OS-independent and n-tier architecture