Application Deployment License (ADL)
SOFTPI is SAP OEM Channel Provider (OCP): contact us if you wont to use a SAP technology into your application!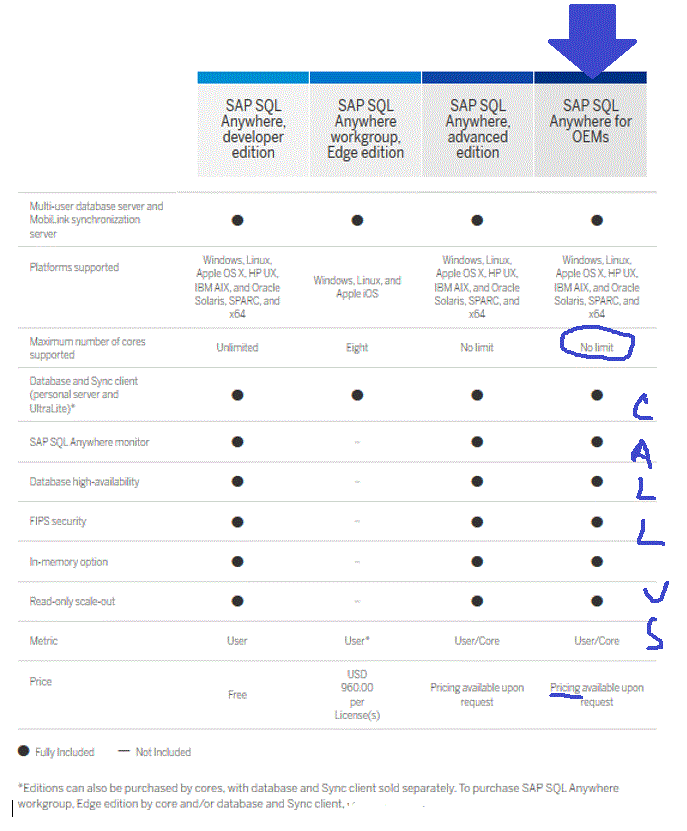 ---
SAP Sybase SQL Anywhere OEM – Application Deployment License (ADL)
Reduces application design costs, reduces support costs, reduces customer acquisition costs, increases the chances of acquiring the customer
---
Dedicated to developers Technology / Convenience / Reliability Organizations / Developers who integrate one or more components of SQL Anywhere into their Application.
It is an OEM (Original Equipment Manufacturer) program that offers great advantages, primarily economic, but also technical / commercial partnerships:
Much lower prices than the market prices for Server, Client, CPU
Much lower prices than the market prices for Upgrades
…
We ensures the lowest possible TCO for partners who create applications by incorporating database technology. Our pricing policy and license conditions are customized to meet the implementation needs of the specific business model. Through OEM Partner Program we provide partners with a complete set of programs and services that promote competitiveness and success in today's markets. The technical services, which include development software, training, special support plans and consultancy, allow to speed up development activities and time to market.
Simplified pricing – As an OEM partner of SQL Anywhere, you can count on a discounted and guaranteed two-year price, which allows you to have a fixed cost and simplify your internal budget policy.
Simplified administration – A SQL Anywhere master disk gives you complete control of all aspects of production and distribution, eliminating the need to place individual orders and provide customer details.
Global Distribution Rights – A single contract allows you to incorporate SQL Anywhere and distribute it worldwide with your product.