PowerServer | Appeon Mobile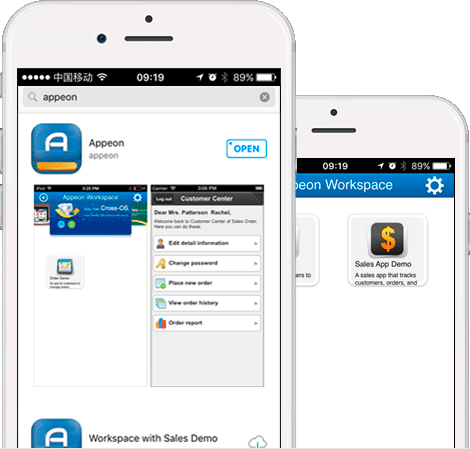 Go Mobile
Appeon Mobile delivers native mobile apps while leveraging existing PowerBuilder skills and code assets.  An expansive set of mobile-specific APIs are supported. And a single code base universally deploys to Android and iOS devices.
✓  The EASIEST way to mobilize the enterprise
✓  Powerful native mobile features and performance
✓  Compatible with .NET or Java EE technology stack

Appeon Mobile is the first and revolutionary solution that enables PowerBuilder developers to rapidly and easily build native mobile apps from the PowerBuilder IDE. Native mobile apps, unlike HTML apps, offer powerful native mobile functionality, fast performance, and offline application access. Appeon Mobile Apps, although native, can be run on virtually all mobile device OS, including iOS & Android.